Overview
Smaller, Lighter-weight Vent Filters for Sterile Gas Filtration
Problems during processing can be costly. When vent filters are large and heavy — as they commonly are — tubes can kink, reducing airflow or blocking airflow entirely. This can lead to losses during processing and lapses in productivity, while the large size of the vent filters can clutter a work area.
GORE Sterilizing-Grade Vent Filters are the smallest, lightest-weight vent filters available for use in small-scale sterile gas filtration today. At a fraction of the size and weight of the larger, heavier 50 mm vent filters commonly used in bioprocessing, our vent filters virtually eliminate handling issues like tubing kinking and limitations due to space constraints.
Manufactured in a manner that adheres to relevant current Good Manufacturing Practices (cGMP), our vent filters help ensure peak performance, and potential time and money savings, by doing more with less.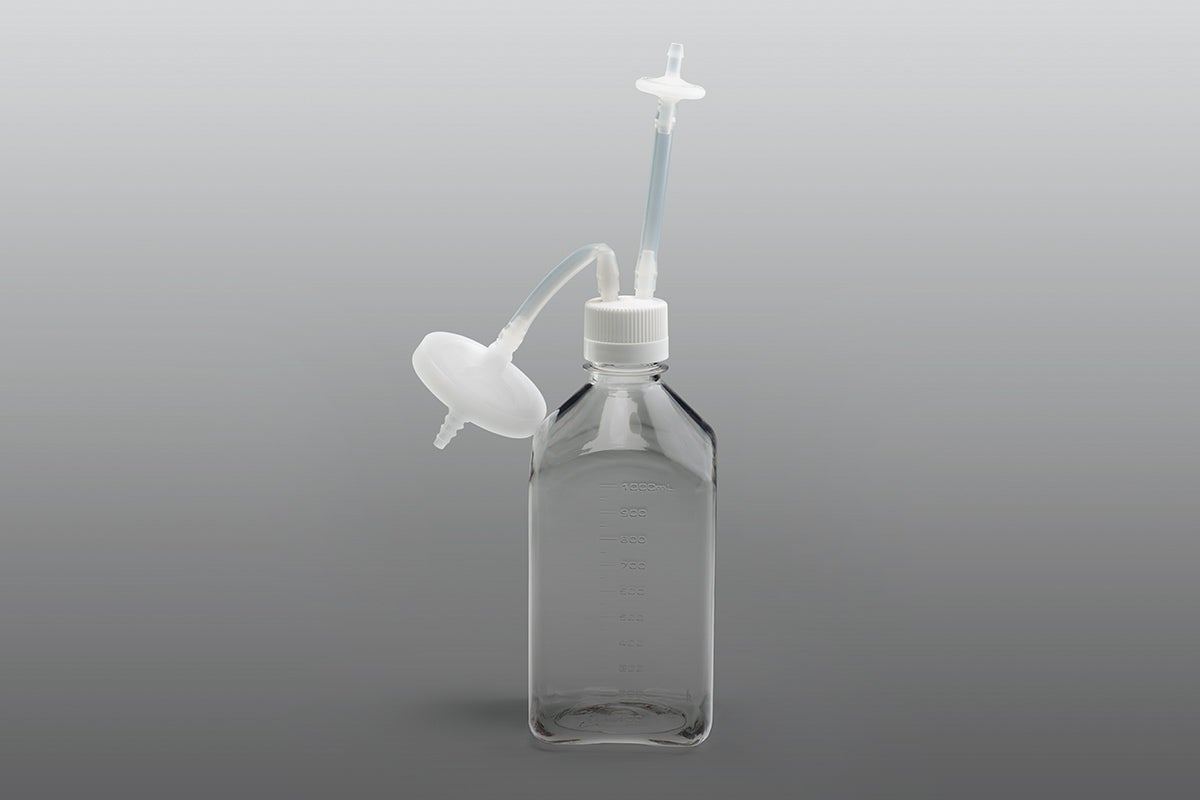 Availability
Efficient Design, Improved Performance
Gore offers unparalleled expertise in expanded polytetrafluoroethylene or ePTFE, an extremely strong, durable polymer that we use to power our vent filters. With our expertise, we're able to engineer ePTFE membranes to possess performance characteristics that deliver.
Common Applications
Product Comparison
A Smaller, Smarter Solution
Commonly used 50 mm vent filters are heavy, causing tubing to kink and reduce or block airflow, which can lead to losses during processing. Typical 50 mm vent filters also take up a lot of space, making them difficult to manage in tight areas. Smaller, lighter-weight GORE Sterilizing-Grade Vent Filters virtually eliminate kinking while their small size helps reduce clutter in the work area.
The Difference is in the Membrane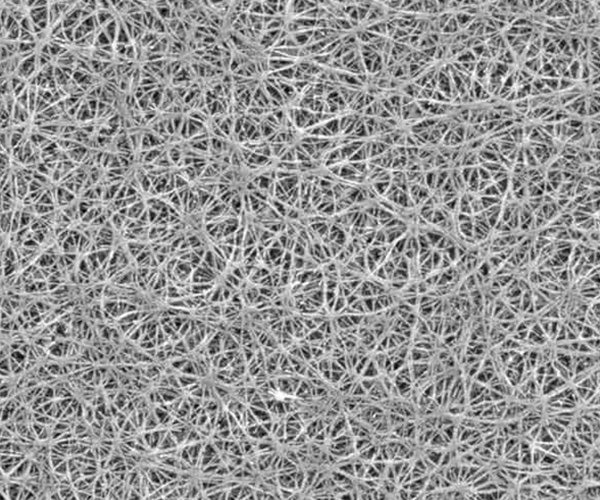 A close look at the GORE™ Membrane
GORE Sterilizing-Grade Vent Filters provide airflow rates you'd expect from a filtration membrane area many times larger. In fact, our vent filters offer the airflow of other commercially available 50 mm vent filters — but in a smaller, lighter-weight package.
This performance is made possible by the superior high-flow, sterilizing-grade expanded polytetrafluoroethylene (ePTFE) membrane in each filter. Gore is the world leader in understanding ePTFE and its capabilities; we're able to use that expertise to engineer the membrane to deliver the high-quality performance our customers expect.
Product Information
Comparison of Typical Airflow Performance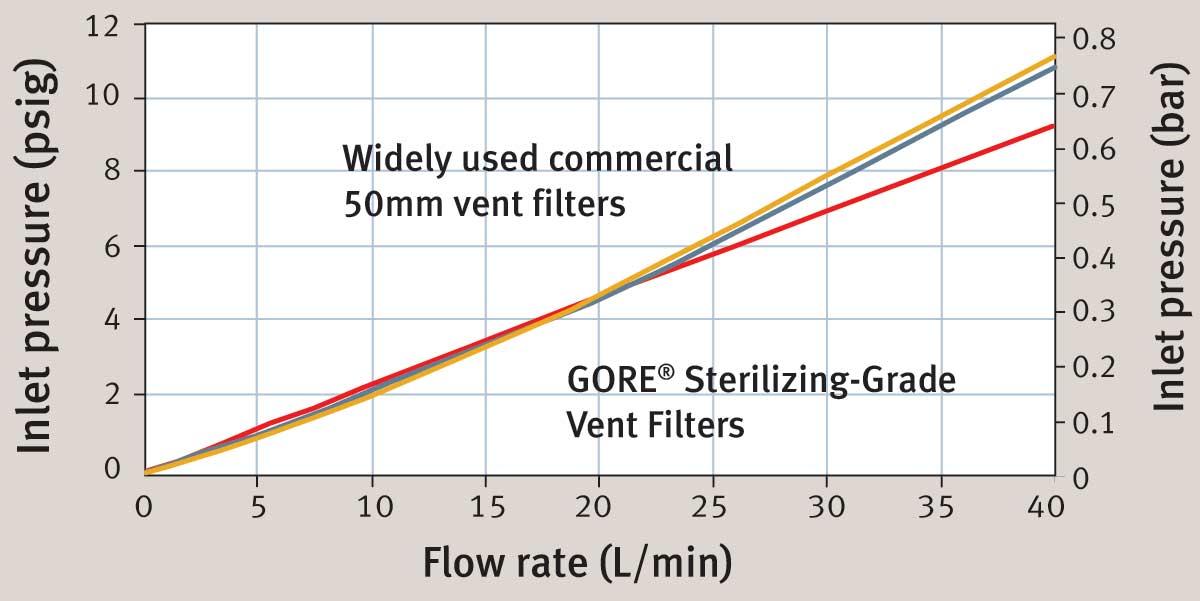 Performance Specifications
Liquid Bacteria Retention
Retains a minimum challenge concentration of 1 x 107 cfu/cm2 of aerosolized Brevundimonas diminuta using a method based on ASTM F838-05
Aerosol Bacteria Retention
Retains a total challenge of least 1 x108 cfu aerosolized Brevundimonas diminuta per device
Bubble Point
Equal to or greater than 12.8 psi (883 mbar) in 70/30% (v/v) mixture of isopropyl alcohol and water
Integrity Test
100% tested prior to release
Biocompatibility
USP <87> Biological Reactivity Tests In-Vitro
USP <88> Biological Reactivity Tests In-Vivo, Plastics Class VI
Physicochemical
USP <661> Containers — Plastics, Physicochemical Tests
Particulates
USP <788> Particulate Matter in Injections for Large Volume Parenterals
Bacterial Endotoxin
USP <85> Bacterial Endotoxin limits
Detailed test information is available in the GORE Sterilizing-Grade Vent Filter Validation Guide, available upon request.
Operation
| | |
| --- | --- |
| Recommended Use | 0.25-inch (6.4 mm) inner-diameter tubing |
| Operating Temperature | 2°C – 40°C (36°F – 104°F) |
| Maximum Differential Pressure | 35 psid (2.4 bar), forward or reverse |
| Maximum Inlet Pressure | 40 psig (2.8 bar), forward or reverse |
Sterilization
Maximum of three autoclave cycles for 30 minutes at 135°C (275°F).
Note: Irradiation sterilization methods such as gamma or electron beam should never be used as they may damage or degrade the mechanical and barrier properties of the product.
Compliance & Quality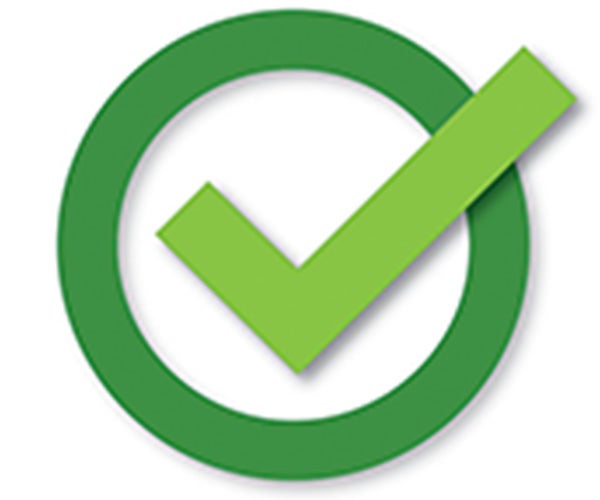 Gore is committed to providing our customers with rigorously compliant products that deliver high-quality performance over time. GORE Vent Filters are manufactured in a manner that adheres to relevant current Good Manufacturing Practices (cGMP) as defined in the Gore PharmBIO Products' quality system which is certified to ISO 13485 and ISO 15378. 
A Certificate of Compliance accompanies each shipment of GORE Sterilizing-Grade Vent Filters.
For more information or to read our most current compliance statements, please contact us.
Resources
Recent News