Gore Introduces Another Advancement in Pressure Venting Technology – New GORE® Pressure Vents Product Model PE13
Industry-leading protection with nearly double the airflow of GORE® Pressure Vents Product Model PE12.
---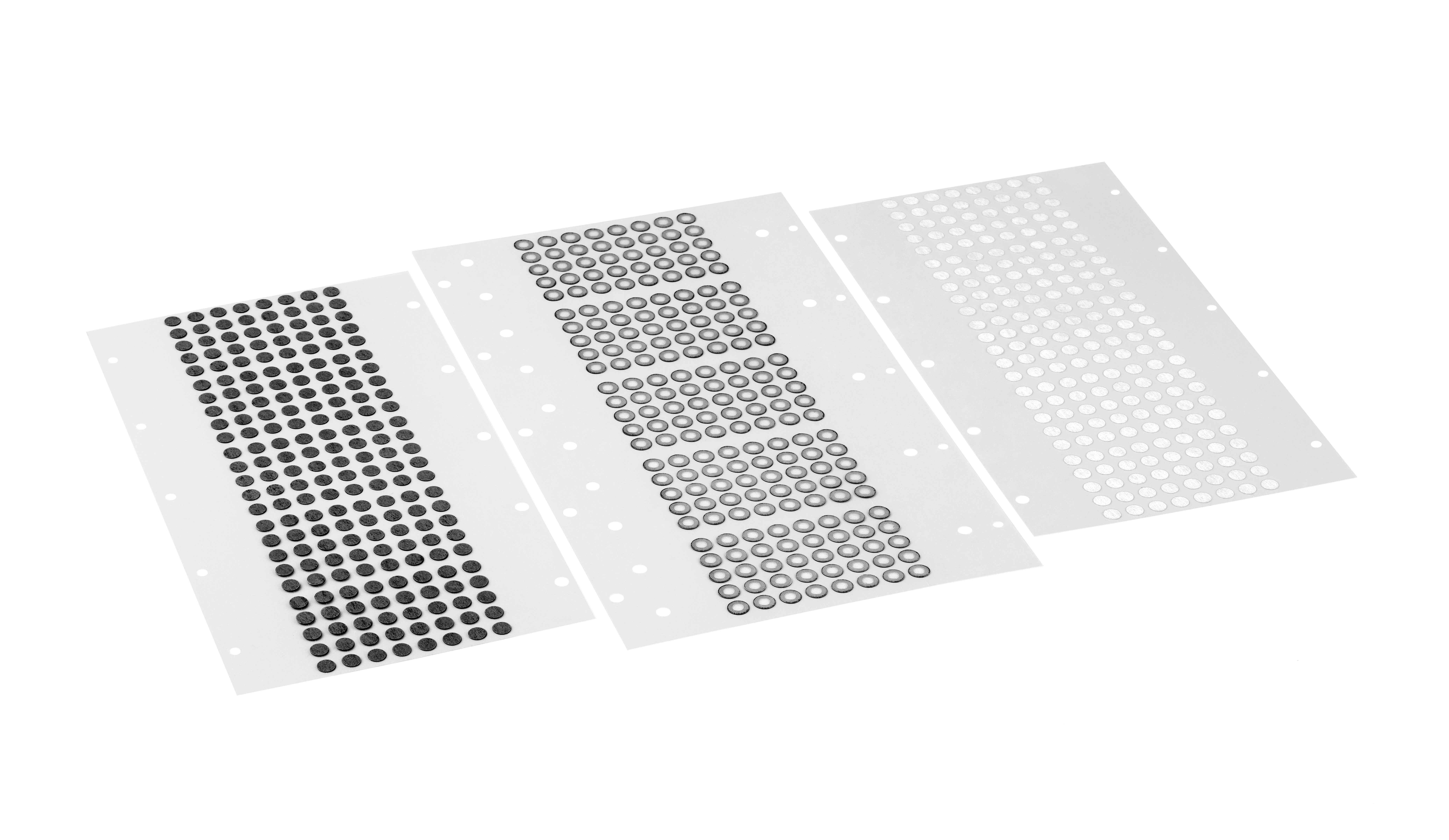 The new GORE Pressure Vents product model PE13 vastly improves airflow while offering highly reliable particle contaminant and liquid immersion protection.
ELKTON, Md. (November 27, 2018) – People are taking their smartphones and other portable electronic devices everywhere and through all conditions, subjecting devices to temperature changes, rapid altitude and pressure shifts, compression of sensitive touchscreens and even immersion in liquids.
Expecting devices to reliably stand up against the elements while processing more, working faster and going further – the latest devices are being pushed to the very limits as manufacturers pack in an ever-increasing number of new components and sensors, and increase internal pressures.
Over time, these issues can put stress on housing seals allowing water and contaminants to enter devices, and create pressure build-ups in acoustic cavities causing transducer bias, compromising acoustic quality and unsatisfied customer experience.
"With product model PE13, our goal was to engineer a pressure vent that effectively minimized speaker and receiver distortion," said Anthony Chiu, Product Manager for GORE® Portable Electronic Vents Business Unit "While maintaining the high level of particle contamination and water protection we are renowned for at Gore."
EXTREME PRESSURE MEETS ULTIMATE PROTECTION
New GORE Pressure Vents product model PE13 offers nominal airflow of 19,000 ml/min/cm2 @ 70 mbar (nearly double the airflow of its nearest competitor, our own product model PE12), effectively minimizing speaker and receiver distortion caused by transducer bias.
"When it comes to pressure venting, we always look to maintain a delicate balance between water resistance and air permeability," said Anthony Chiu, "Gore's great advancement in ePTFE membrane technology has enabled us to achieve extremely high air permeability without comprising the dust and water protection (IP68-rated water immersion protection up to 1.5 m for 30 minutes)."
AS THE STAKES GET HIGHER, SO DOES OUR PROTECTION
Available in custom* and standard sizes*, new GORE Pressure Vents product model PE13 gives manufacturers greater design flexibility – to either reduce the number of pressure vents used in their devices, or reduce the size of pressure vents for devices with limited internal space – without reducing effectiveness.
For more information about GORE Portable Electronic Vents, visit:
www.gore.com/portableelectronics or call 1-800-523-4673 (USA).
About Gore
W. L. Gore & Associates is a global materials science company dedicated to transforming industries and improving lives. Founded in 1958, Gore has built a reputation for solving complex technical challenges in the most demanding environments— from revolutionizing the outerwear industry with GORE-TEX® fabric to creating medical devices that improve and save lives to enabling new levels of performance in the aerospace, pharmaceutical, automotive and mobile electronics markets, among other industries. The company is also known for its strong, team-oriented culture and continued recognition from the Great Place to Work® Institute. Headquartered in Newark, Delaware, Gore employs approximately 9,500 Associates and generates annual revenues that exceed $3 billion. Learn more at gore.com.
Media Contact