New GORE® PolyVent XS: The Compact, Low-Profile Vent with Big Capabilities.
GORE PolyVent XS provides robust venting protection in a compact, low-profile screw-in vent, for easier integration into small (up to 2 l) outdoor enclosures. It's the perfect fit for today's telecom, lighting and other densely-configured small enclosures that require reliable protection in harsh environments.
---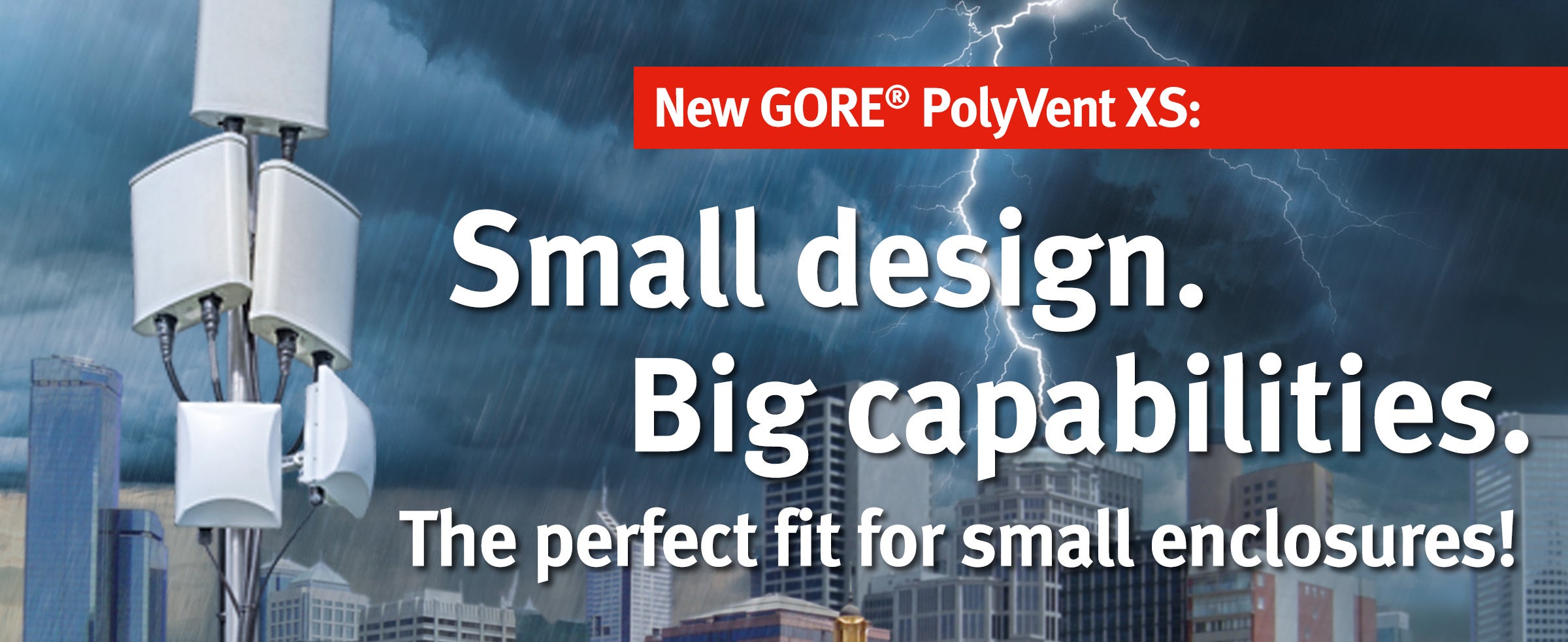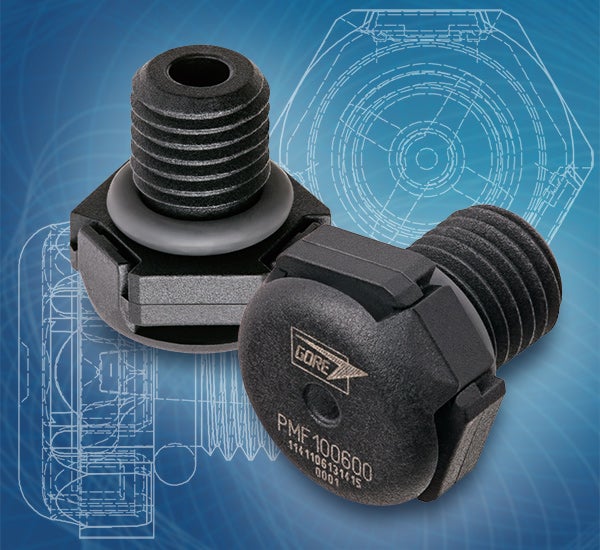 Compact format means more design choices and easier integration
Smaller diameter (11.2 mm):
easier to integrate when space is limited.
Lower installed height (4.5 mm):
less vulnerability to mechanical impacts.
Short thread height (7 mm):
more flexibility in component layout and option for lighter enclosure walls.
Proven performance to rigorous standards
Comprehensive flammability resistance:
ALL components (the new GORE™ Membrane, the vent body, cap and O-ring materials) are ratedUL 94 V-0 for added safety.
Robust performance:
meets rigorous industry standards including Random Vibration and UV Light.
Reliable ingress protection:
achieves IP66, IP67 and IP68 (1 hour immersion at 2 m).
Choose GORE® PolyVent XS with confidence
Each GORE® PolyVent XS is individually inspected and laser-marked, for 100% product traceability and assured reliability in the field.
Product Information
Product Name
PolyVent XS
Thread Size
M6x0.75
Product Number
PMF100600
Product Performance Characteristics
Typical airflow
300 ml / min (dp = 70 mbar)
Laminate: membrane / backing material
ePTFE / –
Membrane characteristic
Oleophobic
Vent body & cap: material
Polyamide (PA6/66)
Vent body & cap: color
Black: RAL 9004
Wrench size
10 mm
O-ring material
Silicone 60 Shore A
Counter nut: material / color / part number
n/a
Traceability
Yes: Individually laser-marked
Design and Dimensions
Units are in mm
Recommended Installation

Install on a flat, vertical housing surface where water or other contaminants will not pool.
Orient the membrane so that it faces the external environment.