New GORE® Pressure Vent PE12: Faster Pressure Equalization at IPX8
Pressure-venting performance soars to new heights with Gore's new PE12 Series.
---

New GORE Pressure Vent PE12: Our Highest Airflow with IPX8, Because Reaction Time Counts!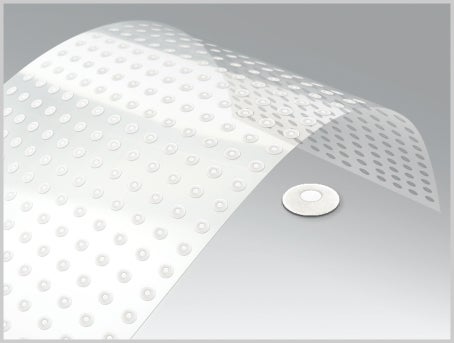 PE12 provides significantly higher airflow than our PE8 series, and is validated IPX8.
This new IPX8 pressure vent delivers our highest-ever airflow levels, for exceptionally rapid pressure equalization in immersion-resistant mobile devices.
When reaction time counts, count on PE12 for:
Faster pressure equalization
New PE12 provides higher airflow efficiency at a smaller size, for more flexibility in small-part design for any mobile electronics.
Less acoustic distortion
PE12 reacts faster to the rapid pressure changes that create transducer bias, so it can minimize acoustic distortion.
Oleophobic IPX8 protection
With PE12, you can count on your immersion-resistant devices performing reliably in challenging environments.
Only Gore's new PE12 pressure vent combines IPX8 protection with our highest-ever airflow levels, to take venting response time and mobile electronics protection to a whole new level.