Greater Protection. Simpler Design.
New GORE® MEMS Protective Vents: Style 300
---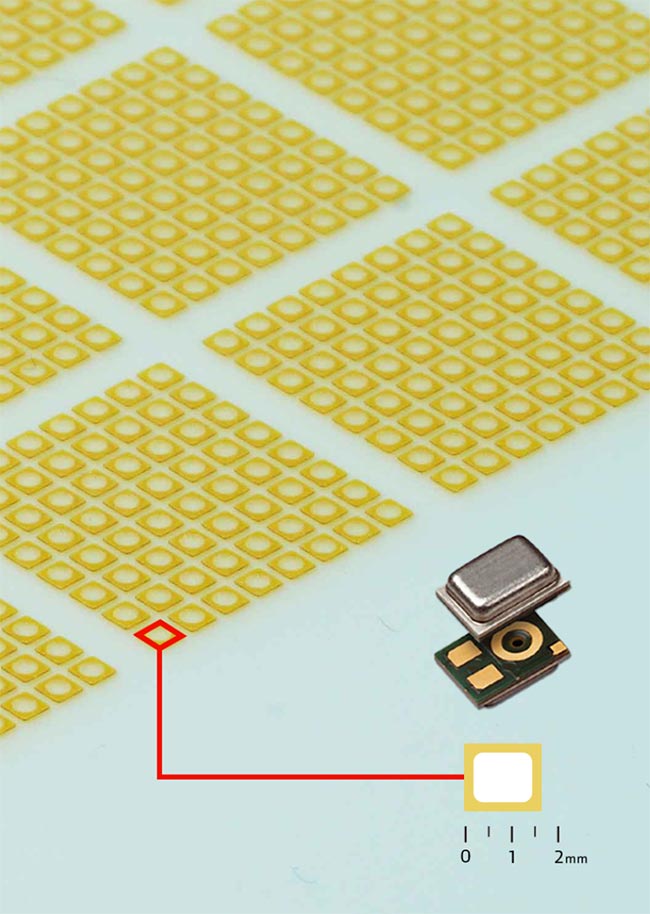 High-speed printed circuit board assembly may compromise the integrity of MEMS microphones. Damage and contamination cause yield loss, performance degradation, and higher production costs.
As mobile devices get smaller, installing traditional acoustic vents in shrinking acoustic channels becomes more technically difficult.
Our new GORE® MEMS Protective Vents - Style 300 not only prevents particle contamination and allows in-process testing, but eliminates the need for installing a separate acoustic vent on the device entirely.
This enables the first MEMS microphone with IP68 dust and immersion protection - a second option to device engineers to provide water ingress protection.
New GORE® MEMS Protective Vents - Style 300
The GORE® MEMS Protective Vents – Style 300 are installed inside the MEMS microphone during the microphone packaging process, providing component-level IP68 water and dust protection without any special handling during the circuit board assembly process. Parts are digitally mapped in a wafer format and are compatible with high-speed die attach equipment.
This pioneering venting solution eliminates the need for a separate acoustic vent installed on the housing, reducing complexity and saving space in the acoustic channel of water-protected devices with a IP68 rating for improved water and dust resistance. As consumers look for their mobile devices to do more, IP68 water resistant phone membranes bring improved protection with simpler implementation.
Using microphones protected by Gore's IP rated vents, device OEMs can improve acoustic consistency, unlock operational efficiencies, and cut costs. Reliable particle protection also helps to prevent mic failure during the manufacturing process.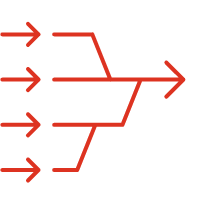 SIMPLIFY DESIGN
Our pioneering concept provides a revolutionary "plug-and-play" water and dust protection solution to help OEMs overcome the challenge of installing traditional acoustic vents.
This integration not only saves mechanical space, but offers a more consistent acoustic performance.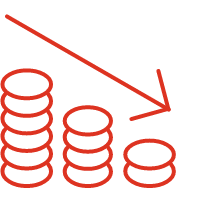 REDUCE COMPLEXITY
Device OEMs using microphones with GORE® MEMS Protective Vent - Style 300 can reduce the complexity of using an acoustic vent and simplify their supply chain, unlocking operational efficiencies and cost savings in human and material resources.
Additionally, the particle barrier feature reduces damage by contaminants during assembly, improving production yield.
 
Product Performance Characteristics
Membrane Type
ePTFE
Membrane Characteristic
Oleophobic
Membrane Color
White
Min. Airflow
11.56 L/hr @ 70 mbar
Adhesive Temp. Resistance
Max. 280 °C for 40 sec
Particle Retention
> 90% @ 0.3 µm
Waterproof Capability
2 meter @ 30 minutes
Read more about the GORE® MEMS Protective Vents product line.
As an industry leader and trusted supplier in the mobile electronics market, we have sold over 5 billion vents to major device OEMs, including over 1.5 billion MEMS microphones protected by Gore vents inside the package.
The GORE® MEMS Protective Vents – Style 300 is not just our latest venting solution.
It's a brand-new design concept.