Taking Product Testing to the Next Level
---
Imagine a place where temperatures can range from 58 degrees below zero to a blistering 122 degrees (-50 to 50 degrees Celsius), where relative humidity can vary between five and 98 percent and where winds can go from non-existent to near gale-force — all in one day.
Where could such a place exist? Believe it or not: inside Gore.
It's all part of newly advanced product testing capabilities, consisting of a biophysics lab that can recreate 85 to 95 percent of the environments on Earth's surface and a heat and flame protection lab that evaluates the key elements of burn protection.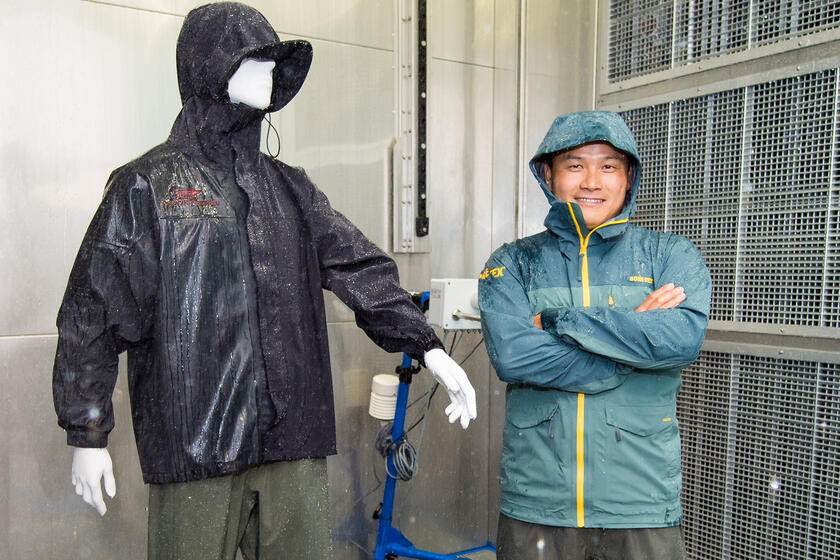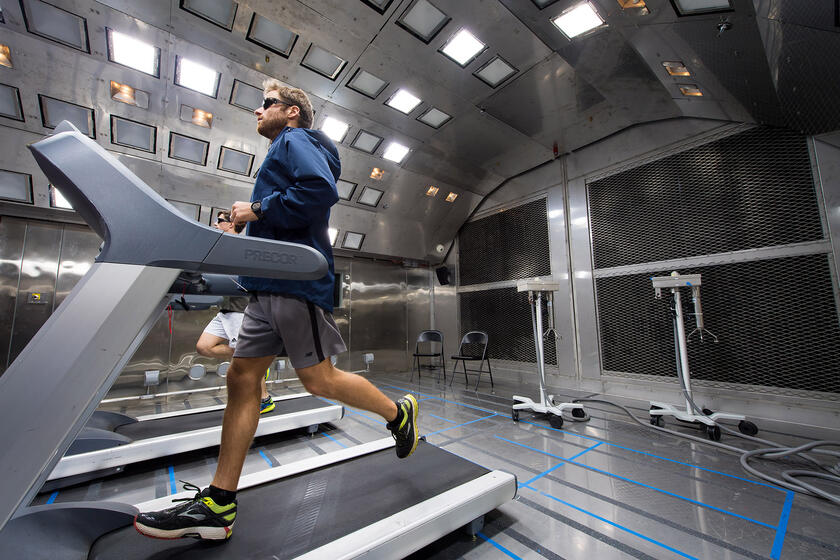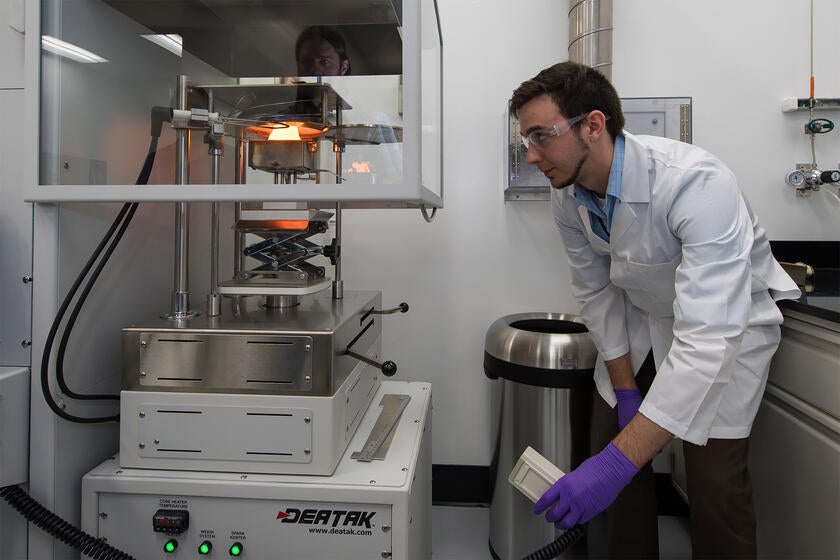 Here's a closer look at the labs' key components, including new offerings and enhanced versions of previous Gore testing capabilities:
Biophysics lab:

Environmental chamber: You might need to grab a pair of sunglasses before stepping inside this unique space, where solar luminaries recreate the power of the sun, minus the ultraviolet exposure. It all depends on the settings — which can leave you feeling like you're on the frigid peaks of Mt. Everest or in the blazing sun of Death Valley.
Rain tower: Just outside this testing space, a quote from British adventurer Sir Ranulph Fiennes reads, "There is no such thing as bad weather, only inappropriate clothing." Through testing capabilities like the rain tower, Gore can deliver the right fabrics to keep wearers dry and comfortable — in a light drizzle or a downpour. Like Gore's existing rain rooms, the new rain tower will help ensure waterproof protection, while also offering new features that further assess comfort; for example, the ability to adjust rainfall temperatures and produce wind-driven rain. "By advancing our testing capabilities, we can advance what we deliver to consumers," notes Gore technology associate Ray Davis.

The heat and flame protection lab:

The cone calorimeter: Engineers use this capability to measure the heat release characteristics of fabrics used in finished garments — one of the most important variables when developing garments that protect against heat and flame sources.
Stored thermal energy tester: What happens when an emergency responder is first exposed to extreme heat outside a fire and is then exposed more closely to flames? The sweat buildup from the earlier heat exposure can lead to a greater risk of burn injury. This testing equipment evaluates the time to burn in such scenarios.
Pyrolysis combustion flow calorimeter: It's not a name that rolls easily off the tongue. Called PCFC for short, this tool allows Gore to measure the heat release and charring capabilities of milligrams-sized samples of components used in flame-resistant garments — to rapidly identify and develop those most likely to perform well.
"We are committed to rigorous testing and applying our knowledge to deliver the best products in the field," says Gore technology associate Shawn Riley. "The more we understand about today's generation of products, the better prepared we'll be to deliver tomorrow's breakthrough innovations."