---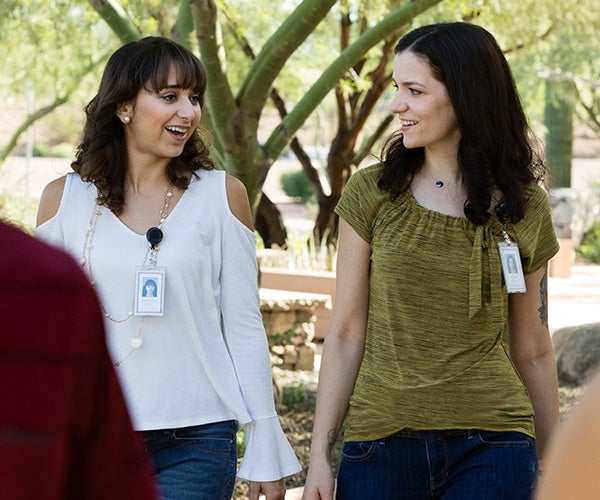 Our success is based on the capability and creativity of our Associates, and we are proud to offer a comprehensive and competitive total rewards program that supports your everyday and helps you build your tomorrow.
We provide an array of benefits that offer choice and flexibility and promote overall well-being. And in keeping with our belief that every Associate should share in the collective success of the enterprise; we provide both a profit sharing benefit and a distinctive Associate Stock Ownership Plan.   
While offerings vary from one country to another, based on local requirements and competitive practice, we strive to offer benefits to meet the diverse needs of our Associates throughout their career with Gore and beyond.
Here are some highlights of the U.S. benefits at Gore (specific eligibility and conditions may apply):
Medical insurance plans cover you and your eligible family members, including registered domestic partners, through an HSA-compatible consumer-driven health plan or a Preferred Provider Organization (PPO) Plan.
Health Savings Accounts are available in conjunction with our HSA-eligible consumer-driven health plan.
Health Care Flexible Spending Account (FSA) is available to those that are enrolled in a non-HSA compatible medical plan and those that waive medical coverage. FSAs let you set aside pre-tax dollars for eligible medical, dental, vision, mental health, and pharmacy expenses. 
Dental insurance through a national PPO plan.
Vision coverage is provided by a national provider.
24/7 Employee Assistance Program (EAP) provides confidential assessments and referrals to help deal with personal issues that could affect your health, family, or job performance. 
The Stay Healthy benefits above are eligible on your first day as an Associate.
Associate Stock Ownership Plan (ASOP): The Plan supports an ownership mindset because the contributions of all Associates influence the value of our stock: our efforts and the way we fulfill our commitments have a direct impact on the Company's profitability, which influences the value of our ASOP retirement benefits. Gore contributes a percentage of your annual salary to the plan, as Associates/Participants, we do not invest our personal money in ASOP.  Gore's ASOP is a qualified retirement plan.
Profit Sharing: This plan provides a monetary award to Associates if Gore meets certain, defined conditions, such as profit goals, meaningful delivery against our strategies, past performance, outlook, status of non-financial milestones and overall priorities of the company. Profit sharing distributions are at the discretion of Enterprise leadership.
In addition to the Associate Stock Ownership Plan (ASOP), Gore offers a 401(k) Plan to assist you with preparing for your future in retirement. The Plan is designed to help you invest and save for the future, using Gore contributions and your own tax-advantaged savings. Gore makes an automatic contribution each pay period to your 401(k) account. You receive the employer contribution regardless of whether you choose to contribute money to the plan. Gore contributions vest immediately.
Company-provided Basic Life & Accident insurance is provided equal to one time your annual base pay, up to a defined maximum.
Supplemental Term Life (STL) insurance can be purchased in increments of one to five times annual base salary up to the plan maximum.
Optional Dependent Life insurance can be purchased on an after-tax basis.

Spouse or domestic partner coverage
Child coverage

Business travel accident insurance (BTA) is provided for all Associates who travel on business.  This policy provides travelling assistance; support to locate care for medical emergencies, specific accidental death, and dismemberment (AD&D) benefits and medical coverage worldwide while traveling on company business outside of the U.S.
Disability plans are available which include:

Short-Term Disability
Long-Term Disability
State-mandated short-term disability plans, where applicable
Voluntary long-term disability buy-up coverage
We support your everyday by offering a range of time off programs, flexible work arrangements and family focus assistance.
Vacation: 
Gore provides core vacation time to all eligible Associates based on your relevant work experience or years of service at Gore. You can also purchase additional hours of PTO as a new hire or during Annual Enrollment each year.
Holidays:
Gore offers eleven paid holidays each year and one floating holiday to be used at your discretion.
New Year's Day
Martin Luther King Day
Good Friday
Memorial Day
Independence Day
Labor Day
Thanksgiving Day
The day after Thanksgiving Day
Christmas Day
Additional supplemental days as appropriate
Sick Pay: 
Associates receive sick days as of January 1 of each year. You can use your sick time for your own health or to care for a family member.
Paid Parental Leave:
As an Associate, you are eligible for paid time off to bond with a new child entering the family through birth, adoption, surrogacy, or foster placement.
Caregiver Leave:
As an Associate you are eligible for paid time off to care for a seriously ill child, parent, parent-in-law, grandparent, grandchild, sibling, spouse, or registered domestic partner. Leave benefits are also available to parents to bond with a new child entering their family by birth, adoption, surrogacy, or foster care placement. 
Leave of Absence:
Gore recognizes that there will be times when you may need dedicated time away from work to address pressing personal issues, civic responsibilities, or family matters (jury duty, military reservist leave, bereavement leave, etc.).
About Gore
A uniquely inventive, technology-driven enterprise focused on discovery and product innovation.
Search Jobs & Apply Online
Browse through our job postings to find a role that fits your talent and career goals.