Video: GORE® SKYFLEX® Aerospace Materials — Environmental Sealing (Compilation)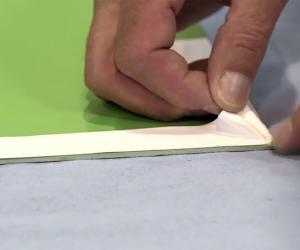 Videos, English
W. L. Gore & Associates offers this instructional video as guidance for installing our materials on all applications with corners, joints and straight or curved edges requiring reliable and predictable environmental sealing and surface protection. Before beginning, review the defense or commercial aircraft maintenance manual for procedures approved for your specific application.
We also offer step-by-step guides with videos for installing, inspecting, reusing and repairing our aviation materials available for download at gore.com/skyflex.
---
Gore's tapes and gaskets can be installed on the following aircraft applications:
Leading edges
Access panels
Dry-bay gaskets
Fastener seals
Pitot tubes
Anchor nut gaskets
Composite floorboard edges
Instructional videos for GORE SKYFLEX Aerospace Materials, including tapes and gaskets, are available in multiple languages on YouTube.
---
FOR INDUSTRIAL USE ONLY
Not for use in food, drug, cosmetic or medical device manufacturing, processing, or packaging operations.