AIRBUS Service Bulletins– CABIN AND CARGO FLOOR STRUCTURE PROTECTION- A318/A319 /A320/A321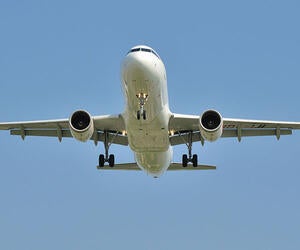 Technical Information, English
---
Airbus Service Bulletins
Airbus has released 4 Service Bulletins for the A318/A319 /A320/A321 aircraft. These Bulletins inform operators of CEO and NEO aircraft how to add additional protection against corrosion for floorboard structure. They allow for the use of 100 Series, GORE® SKYFLEX® Aerospace Tapes as a protective barrier between the floorboards and the floorboard structure in the Cabin Wet Areas and the Cargo holds. The GORE® SKYFLEX® Aerospace Materials operate like an umbrella in that it keeps water away from the floor structure.
SB A320-53-1483 - Cabin Floor Structure (CEO)
SB A320-53-1482 - Cabin Floor Structure (NEO)
SB A320-53-1485 - Cargo Floor Structure (CEO)
SB A320-53-1484 - Cargo Floor Structure (NEO)
Part Numbers
ABS5631 is the Airbus standard that specifies 3 different widths of self-adhesive tapes for use in general and anti-corrosion applications. The new Service Bulletins define where these products can be used to improve the corrosion protection of the Wet and Cargo areas.
ABS5631A25 (25mm wide)
ABS5631A50 (50mm wide)
ABS5631A80 (80mm wide)
Cabin Floor Structure
SB A320-53-1482 and 1483 describe the use of ABS5631 GORE SKYFLEX Aerospace Materials for use on Floor Beams at the Passenger Door, galley, and lavatory area in sections 12 and 18. It is recommended to deploy these materials at the next C-Check or D-Check as the galleys and lavatories will need to be removed to install the GORE SKYFLEX Aerospace Materials. Shown in the photo to the right is the installation of the material on the floorboard beams. This material is placed over the clip nuts.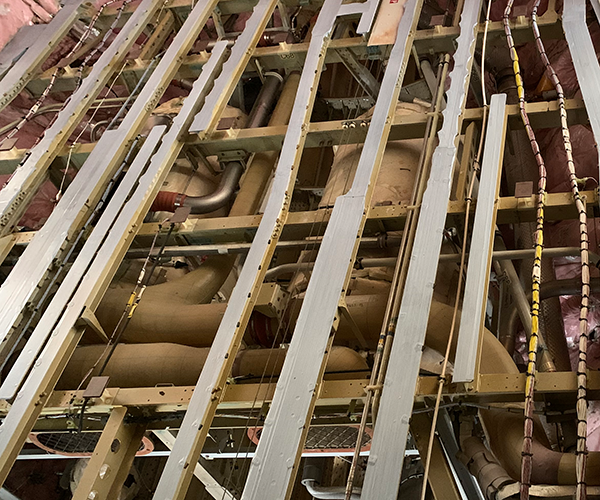 Cargo Floor Structure
SB A320-53-1484 and 1485 describe the use of ABS5631 SKYFLEX material for use on FWD, AFT, and Bulk cargo compartments floor structure. The protective material is intended to keep all moisture off the top surface of the beam also protecting the beam's corrosion inhibiting coatings.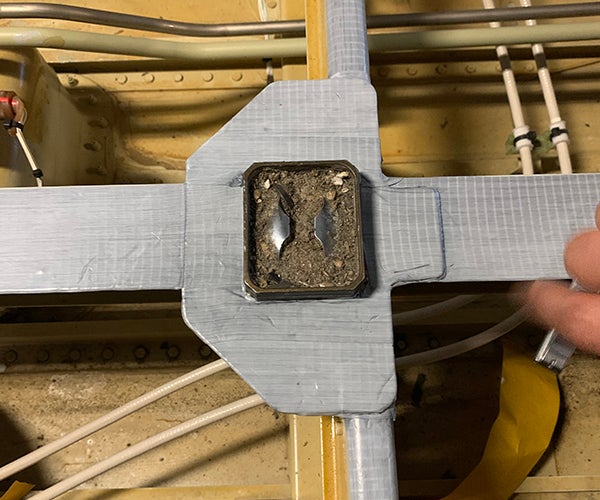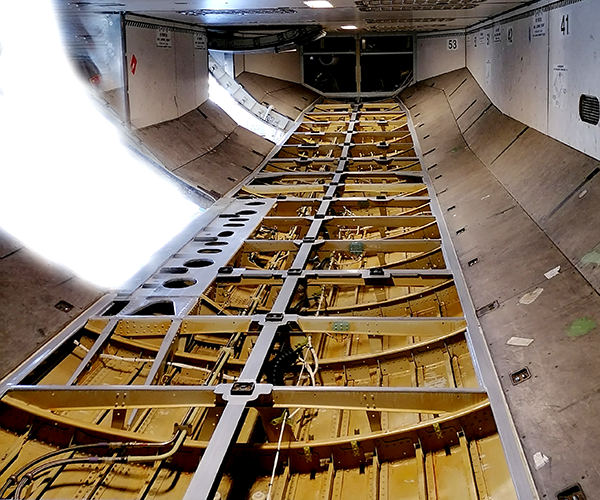 Proven Performance with Diverse Portfolio
Proven by more than 20 years of successful applications, GORE® SKYFLEX® Aerospace Materials solve many sealing and surface protection challenges in civil and defense aircraft. They are available in a variety of form-in-place (FIP) tapes and die-cut gaskets in various sizes. Gore's tapes and gaskets provide design engineers, manufacturers, and operators with many benefits that simplify aircraft assembly, and increase availability and throughput, including:
Reliable and predictable surface protection, sealing and gap filling with highly-conformable materials
Durable protection against mechanical forces, extreme temperatures, aggressive fluids, and other environmental hazards
Supports design goals for manufacturing with dry materials
Easier and faster installation from single component, non-curing materials
Less replacement and re-work of seals by maintaining performance over multiple open/close cycles for reduced life-cycle costs
Low environmental impact and improved safety with non-hazardous materials
No operator certification or special handling of materials required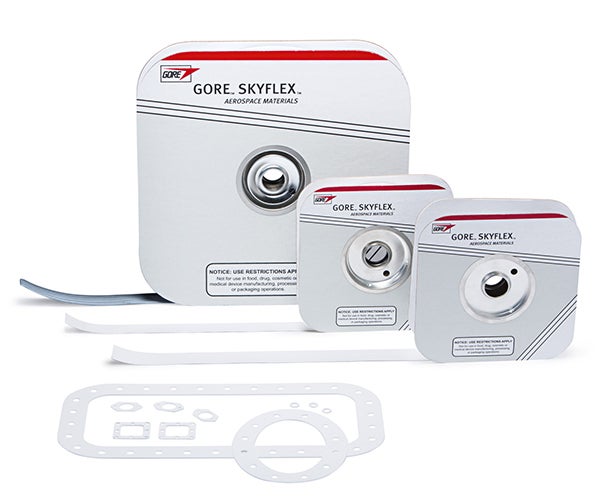 FOR INDUSTRIAL USE ONLY
Not for use in food, drug, cosmetic or medical device manufacturing, processing, or packaging operations.