Gore Showcases Next-generation Cable Solutions to Prevent Electrostatic Buildup and Reduce Particle Attraction for Cleanroom Applications at SEMICON China 2019
---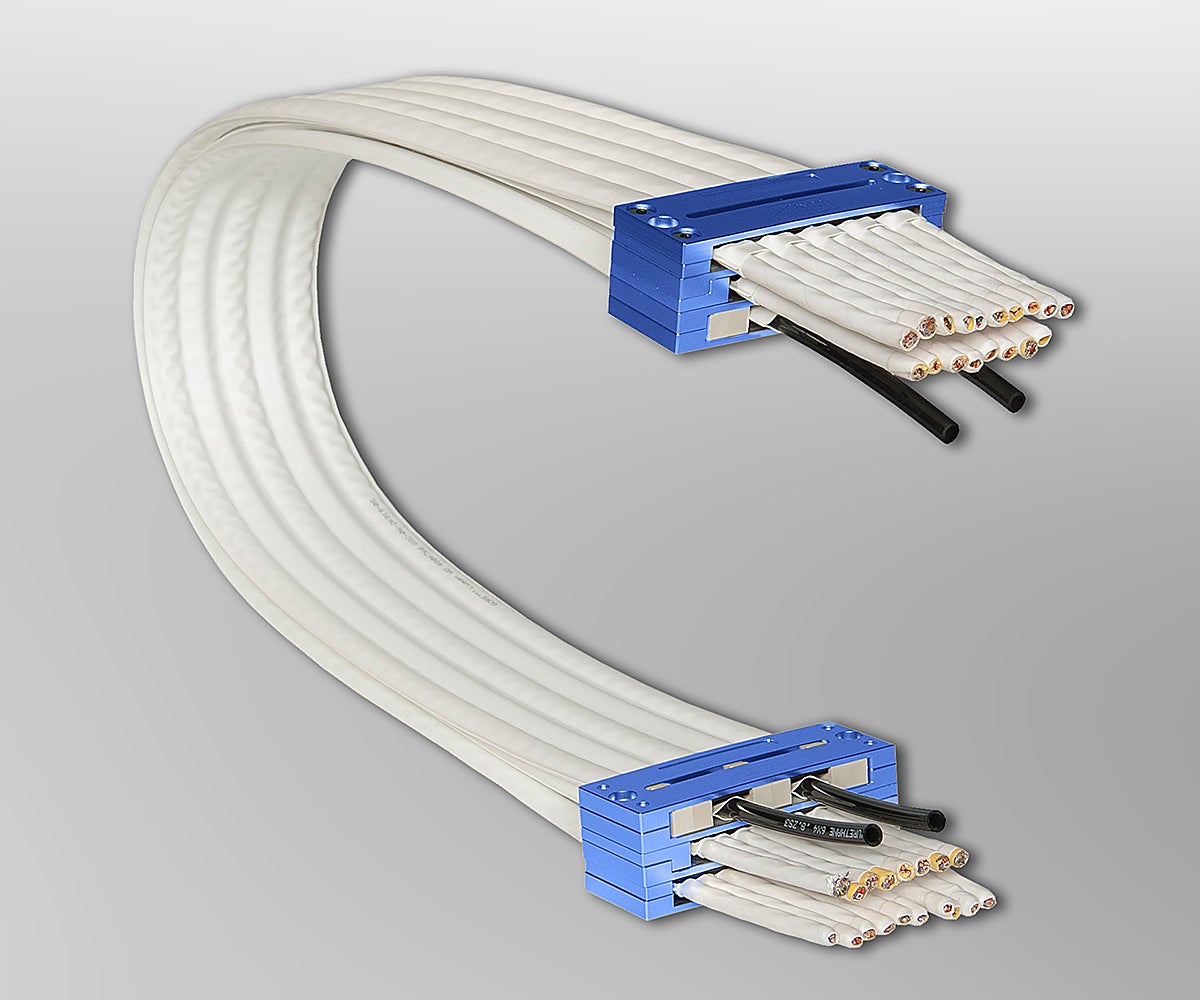 GORE Low Charging Trackless Cables
SHANGHAI, China (March 18, 2019) – Evolving design/production technologies in flat panel displays and semiconductor equipment have made it possible for the industry to move toward higher density designs. However, these higher density designs have also made flat panel displays and integrate circuits (ICs) more susceptible to damage from electrostatic buildup and attracted particles. W. L. Gore & Associates, Inc. (Gore) will showcase its newly launched GORE® Low Charging Trackless Cables for cleanroom applications at SEMICON China 2019 in Shanghai March 20 – 22.
Built with a non-carbon based material, GORE Low Charging Trackless Cables help prevent triboelectric charge and voltage buildup for reliable protection against electrostatic discharge (ESD) events. They reduce particle attraction to eliminate surface charge buildup and uncontrolled particulation that can significantly damage higher density components being produced for increased reliability and higher throughput. These cables also have a proven flex life greater than 10 million cycles at a 50mm bend radius without compromising their performance.
Gore's low charging trackless cables are ISO Class 1 cleanroom certified and can be easily retrofitted into standard GORE® Trackless High Flex Cables.  See more information on its web page. 
For more than 30 years, Gore has worked closely with the worldwide semiconductor industry. Gore understand its stringent requirements for purity and reliability, and provide products that help to increase process yields, reduce equipment downtime, improve throughput and lower costs. Other products will be exhibited including cable solutions for vacuum room, clean room, wafer probe, load board and final test, microfiltration membranes for semiconductor and microelectronics processing as well as sealants, and packaging vents.

For more information and meetings welcome to visit Gore Booth 1461 at Hall N1 in Shanghai New International Expo Centre on March 20 - 22.
About Gore
W. L. Gore & Associates is a global materials science company dedicated to transforming industries and improving lives. Founded in 1958, Gore has built a reputation for solving complex technical challenges in the most demanding environments — from revolutionizing the outerwear industry with GORE-TEX® fabric to creating medical devices that improve and save lives to enabling new levels of performance in the aerospace, pharmaceutical and mobile electronics markets, among other industries. The company is also known for its strong, team-oriented culture and global recognition from the Great Place to Work® Institute. Headquartered in Newark, Del., Gore employs 9,500 Associates and generates annual revenues of $3.5 billion. www.gore.com
Media Contact
Shirley Fang
W. L. Gore & Associates, Shanghai office
+86 21 5172 8299
Contact by email