Propelling Your Downstream Purification
---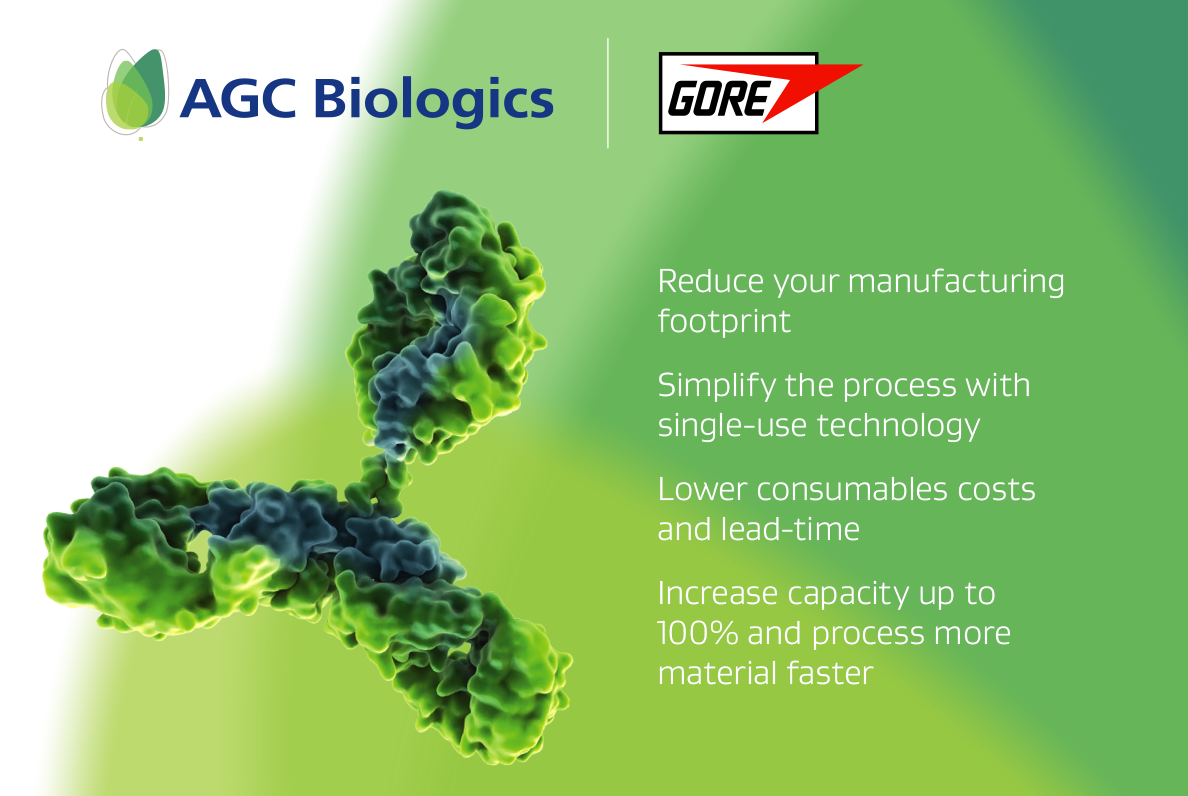 The Power of Partnership
GORE® technology and the power of the AGC Biologics CDMO network combine to offer a new way to advance products into the clinic, offering the benefit of continuous bioprocessing, without the risk.
Improve your downstream purification through a unique blend of GORE's protein capture devices and AGC Biologics' innovative global scientific network and single-use manufacturing systems.
GORE's technology for increasing the productivity of the Protein A step seamlessly plugs into AGC's purification steps for your drug substance, giving you innovative purification technology alongside a global manufacturing network offering 30 years of scientific and regulatory expertise.
Separate we are great, but together we are even better. Discover how AGC and GORE can help you meet your next clinical milestone.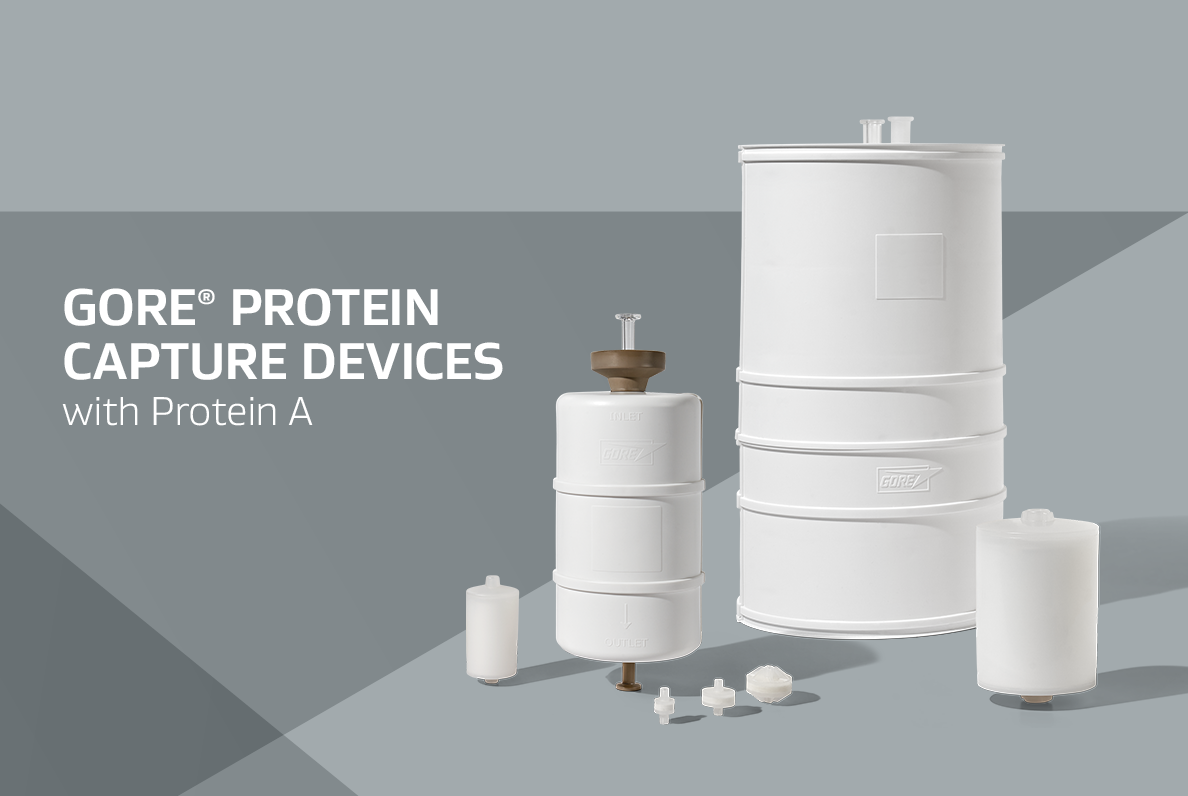 Improving Processes and Speeding Up Timelines
It is simple. Improve your downstream purification productivity of the Protein A step via GORE's technology, and leverage world-class development, analytical and quality control services from AGC Biologics.
The power of Protein A: in a new age of personalized medicine, resin is less reliable for providing high volume and predictable substances for clinical bioprocessing and GMP manufacturing. GORE technology reduces complexity and risk and boosts productivity to help guide you through one of the most expensive and critical steps in your clinical journey.
The promise of single-use manufacturing technology: AGC is able to offer increased flexibility and lower clinical and commercial manufacturing costs for customers via a single-use technology platform process. This also comes backed by a strong supply chain and decades of regulatory expertise.
With both, you can achieve your continuous bioprocessing goals, at the best manufacturing yields possible, while staying within a well-characterized and validated batch process.
Using GORE and AGC Biologics, you will revel in consistent scale-up performance rivaling resin-based systems without the complexity and expense of new equipment or re-engineering.
The Bottom Line: Accelerated Development
By using GORE and AGC Biologics, biopharmaceutical companies can improve downstream purification through increased productivity of the Protein A step, enabling a full single-use downstream process, which can eliminate column bioburden from storage, reduce manufacturing footprint, and help lower costs for clinical manufacturing and select scale commercial manufacturing.
Learn more about GORE® Protein Capture Devices with Protein A and get the latest information on upcoming events at www.gore.com/capturemoremAbs.
To learn more about AGC Biologics' cell line development services, visit https://www.agcbio.com/capabilities/process-development/cell-line-development.
To learn more about the CDMO's full line of mammalian-based cell development and manufacturing services visit https://www.agcbio.com/capabilities/mammalian.