Whether you need high-performance cables for in-flight entertainment and connectivity (IFEC) or sealants for faster throughput and aircraft availability, W. L. Gore & Associates delivers reliable products that perform over aircraft life. We're also excited and prepared to manufacture products to support the evolution towards aircraft electrification.
Deliver Faster IFEC
Aboard airplanes, passengers expect constant Internet access on their portable devices and access to IFE in seat-back computers regardless of flight time. Design engineers are now integrating next-gen components into almost every system so passengers can browse the Internet, watch movies, play games, connect on social media and conduct business online. These aircraft electrical power systems hinge on uninterrupted end-to-end connectivity — and that's what Gore's cables provide from the cockpit to the tail.
Starting with our leaky feeder antennas that provide reliable connectivity to different wireless systems using only one antenna installed throughout the cabin. Passengers can enjoy Internet access and smartphone coverage from when they board the plane until they reach their destination.
Compact, easy-to-install GORE® Aerospace High Speed Data Cables — like Ethernet, fiber optics and shielded twisted pair — transfer data and video instantly so passengers can stay entertained for the entire flight. Other cables, like HDMI, can be found in seat-back displays so passengers can watch movies in the highest definition available, while our USB cables in seat-back modules allow passengers to charge their portable devices quickly.
Optimize Aircraft Production
Aircraft production levels are expected to increase significantly in the future to accommodate more travel. Major civil aircraft manufacturers, like Airbus and Boeing, rely on GORE® SKYFLEX® Aerospace Materials to address faster commercial aircraft manufacturing processes and increased aircraft availability.
Just as important, commercial aircraft materials must keep seals tight in place despite compression over time. They must also protect against exposure to harsh contaminants, chemically aggressive fluids and extreme temperature changes to reduce maintenance, downtime and replacement costs.
We manufacture a variety of tapes and gaskets in various sizes and forms that meet the requirements of aircraft materials. For more than 20 years, they've been routinely specified by OEMs to solve many challenges, like sealing, abrasion, moisture, corrosion and gap filling. They're also proven to withstand a wide range of temperatures. Unlike form-in-place (FIP) wet seals, our sealants are dry and lightweight to make installation and maintenance easier, simplify aircraft assembly and reduce downtime.
Lightweight Solutions Built with Durability
Using innovative fluoropolymer technologies, Gore creates cables and materials that are more durable than alternatives from aircraft cable manufacturers and sealant suppliers. Throughout the airplane, our products maintain their integrity despite the mechanical stresses of vibration, acceleration loads, routing and maintenance. They also withstand broad temperature ranges, high voltages, and liquids and contaminants, like beverages, fuels and lubricants.
Industry experts estimate that each pound or kilogram of weight can substantially increase aircraft operating costs. Our solutions are not only durable but also lighter weight compared to alternatives. For instance, our cables are up to 60% lighter, making routing easier in cramped areas surrounding aviation devices and electronic components and helping to increase fuel efficiency.
Unlike other aircraft cable assembly manufacturers and sealant suppliers, Gore delivers low-profile products that reliably protect airframes and ensure the highest performance — no matter the conditions inside or outside the airplane.
What's Next in the Civil Aerospace Industry?
While today's seat-back computers already offer a huge variety of movies on commercial flights, powerful wireless setups will soon stream content directly to passengers' smartphones, laptops and tablets. Aviation suppliers are exploring even more futuristic IFE areas, like 3D and virtual reality systems.
There's also a "green" trend emerging with electrification and zero-emission planes powered by onboard batteries and even solar energy. System designers will need higher-performing wires and high-speed data links that can be scaled to reliably support an aircraft electrical power distribution system.
At Gore, we continue to innovate with future materials for aircraft to support the next wave of civil engineering in aerospace. We have the technology path forward and can manufacture advanced solutions for next-gen and future electric aircraft.
A History of Civil Aerospace Solutions
Gore has been a trusted partner to the civil aerospace industry since 1965, dating back to the first commercial aircraft with a jet drive. The Douglas DC-9 was an early predecessor of the Boeing 717 and featured a unique disappearing staircase. Our MULTI-TET Insulated Wire and Cable was chosen for the wiring because of its flexibility, insulation and robustness against friction.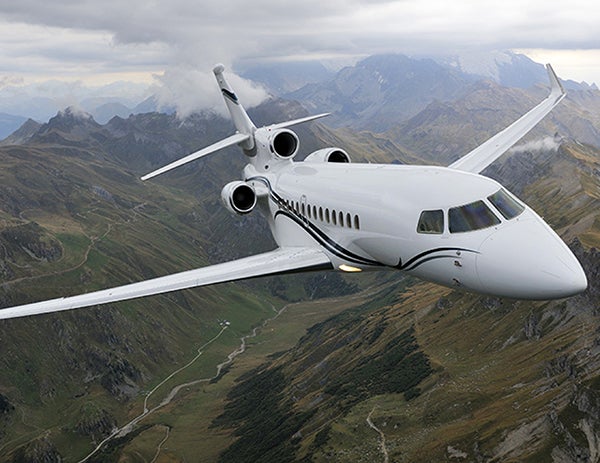 Our partnership with Airbus dates back more than 25 years with our cables and cable assemblies and first-gen aviation materials used in the A320, A330 and A340 aircraft families. Those same sealant materials were then incorporated into the cargo areas of the Boeing 737 narrow-body liner. We also partnered with the Commercial Aircraft Corporation of China (COMAC), which used our sealants in their first short-to-medium range commercial trunk liner, the C919.
Today, these major global players and regional aircraft manufacturers, including Dassault and Leonardo, rely on our products for their electrical and mechanical performance. Collaborating closely with our customers and their design teams helps us identify their unmet needs and develop the right products for each application.
Get Started with Gore's Civil Cables & Materials
The industry needs trusted partners like W. L. Gore & Associates to get airplanes into operation quicker, keep passengers safe and entertained, save weight and increase fuel efficiency. We deliver lightweight, reliable products for major components of an aircraft while also being prepared for the future of electrification and zero emissions.
To learn more and speak with us about your specific application needs and requirements, contact a Gore representative today. When you're ready to order our solutions, contact a global distributor for wires and cables, microwave/RF assemblies or aircraft sealants.
Contact Us
United States
+1 800 356 4622
Germany
+49 9144 6010
+49 9144 6816 (fax)
UK
+44 1382 56 1511
+44 1382 56 1007 (fax)
Italy
+39 045 6209 209
+39 045 6209 165 (fax)
France
+33 1 5695 6565
+33 1 5695 6401 (fax)
Spain
+34 93 480 6900
+34 93 373 7850 (fax)
Sweden
+46 31 7067800
+46 31 864226 (fax)
China (Beijing)
+86 10 5707 4999
+86 10 5707 4900 (fax)
China (Shanghai)
+86 21 5172 8299
+86 21 6247 9199 (fax)
China (Shenzhen)
+86 755 8359 8262
+86 755 8359 1654 (fax)
South Korea
+82 2 393 3411
+82 2 393 1285 (fax)
Japan
+81 3 6746 2582
+81 3 6746 2571 (fax)