GORE® Geophysical Seismic Cables: Bonded Telemetry Quads
Marine geophysical exploration requires equipment that's durably waterproof. Bonded Telemetry Quad Cables from Gore block fluid penetration between components while delivering the highest-available signal attenuation.
Contact Us
United States
+1 800 311 3060
Germany
+49 9144 6010
+49 9144 6816 (fax)
UK
+44 1382 56 1511
+44 1382 56 1007 (fax)
Italy
+39 045 6209 209
+39 045 6209 165 (fax)
France
+33 1 5695 6565
+33 1 5695 6401 (fax)
Spain
+34 93 480 6900
+34 93 373 7850 (fax)
Sweden
+46 31 7067800
+46 31 864226 (fax)
China (Beijing)
+86 10 5707 4999
+86 10 5707 4900 (fax)
China (Shanghai)
+86 21 5172 8299
+86 21 6247 9199 (fax)
China (Shenzhen)
+86 755 8359 8262
+86 755 8359 1654 (fax)
South Korea
+82 2 393 3411
+82 2 393 1285 (fax)
Japan
+81 3 6746 2582
+81 3 6746 2571 (fax)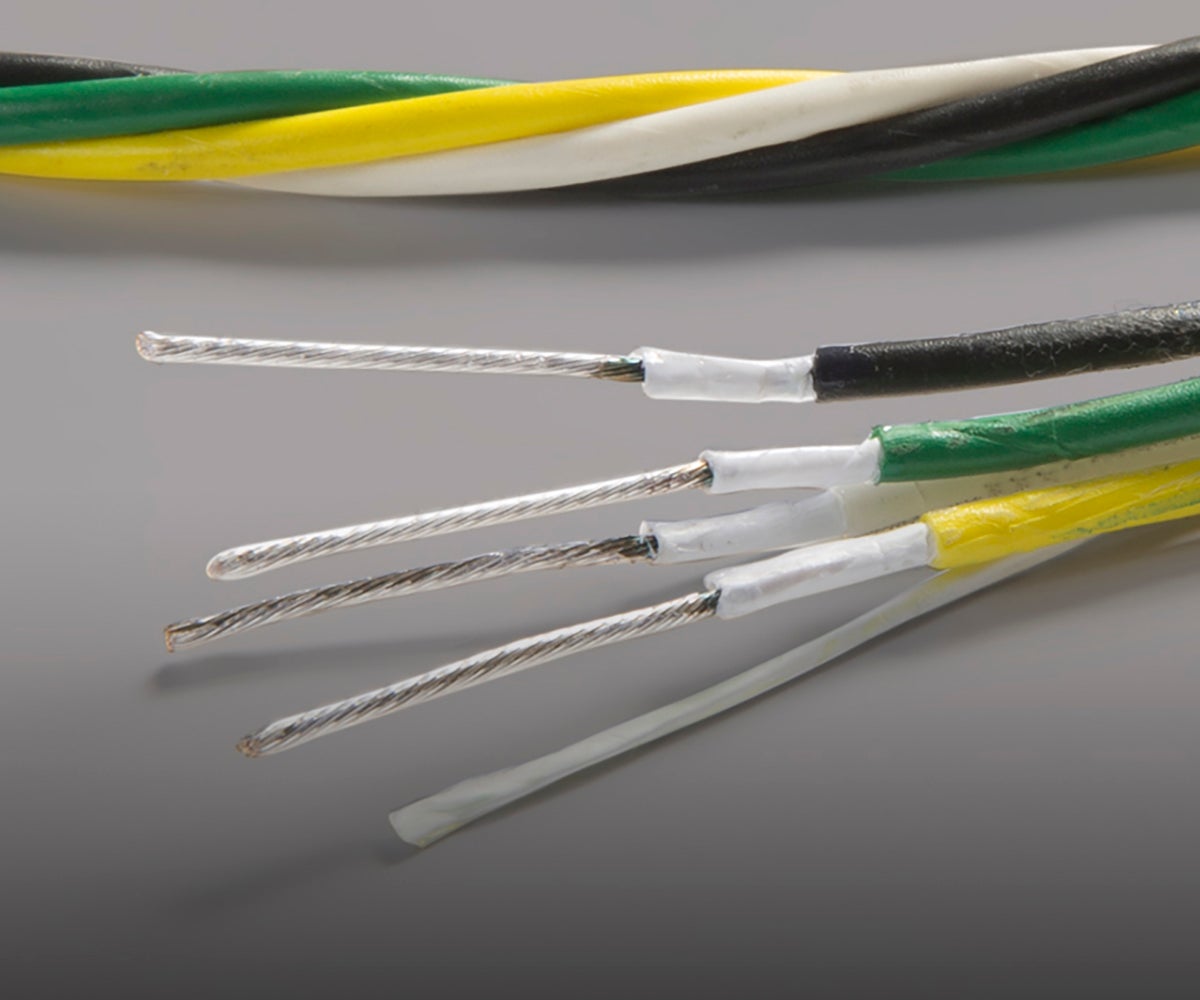 Data Sheet for GORE® Bonded Telemetry Quads; includes description, features, benefits, and technical data.
English (U.S.)
All Resources For GORE® Geophysical Seismic Cables: Bonded Telemetry Quads
Overview
In marine geophysical exploration applications like marine surveys, seismic testing, and oil and gas explorations, equipment needs to be lightweight, waterproof and reliable. Geophysical seismic cables used in these applications must provide transmission stability — even when they're submerged in water.
GORE Bonded Telemetry Quad Cables offer the highest-available transmission stability for marine geophysical exploration applications, with data transmission performance that remains high, consistent and reliable throughout their product life. For over five years, the cables have provided proven performance and unsurpassed reliability in marine streamer cables around the world.
The cables feature a smaller outer diameter, enhanced flotation characteristics, and the highest-available signal intensity under mechanical stress for streamer cables — providing reliable performance the first time and every time.
The Technology Behind the Cables
Gore's low dielectric constant, PTFE and expanded PTFE (ePTFE) materials enable the bonding of the quads. Bonding the cables together allows them to maintain high electrical performance despite physical stressors like bending and pulling, and the ePTFE construction reduces the overall diameter and weight of the cables. The specific location of each insulated, silver-plated conductor bonded throughout the entire length of the quad maximizes the electrical performance and reliability during flex.
We only use the highest-quality, multi-layered, concentric and pinhole-free insulations over each conductor. Each material is compatible with streamer fluids, other floatation media, and can operate in wide temperature ranges.
Features & Benefits
Through Gore's materials science capabilities and bonding technology, we've designed our Bonded Telemetry Quad Cables to feature:
pinhole-free insulation utilizing ePTFE and PTFE insulation material
no fluid penetration between components
lightest-available weight
smallest-available diameter
These features provide manufacturers and end users with:
longer cable life (reduced overall costs)
smaller streamer cable diameter
highest-available signal stability under mechanical stress and movement
reliable electrical performance in fluids
low crosstalk
lowest-available attenuation
If you have any questions about GORE Bonded Telemetry Quad Cables, please contact us.
Technical Data
For product specifications, please review this technical data for 20 AWG GORE Bonded Telemetry Quad Cables.
Operating Voltage
600 V DC
Breakdown Voltage
>1000 V AC @ 50 Hz
Impedance
In air
In streamer fluid

136 ±5 Ohm
128 ±5 Ohm
Attenuation @ 10 MHz
In air
In streamer fluid

≤6.7 dB/150 m
≤7.3 dB/150 m
Insulation Resistance
>200 MΩ*km @ 500 V DC
Temperature Range
–100°C to +200°C
Outer Diameter
4.6 mm
Weight
38 kg/km
Resources
FOR INDUSTRIAL USE ONLY
Not for use in food, drug, cosmetic or medical device manufacturing, processing, or packaging operations.