GORE® PHASEFLEX® Microwave/RF Test Assemblies for Defense Aircraft
Contact Us
Germany
+49 9144 6010
+49 9144 6816 (fax)
UK
+44 1382 56 1511
+44 1382 56 1007 (fax)
Italy
+39 045 6209 209
+39 045 6209 165 (fax)
France
+33 1 5695 6565
+33 1 5695 6401 (fax)
Spain
+34 93 480 6900
+34 93 373 7850 (fax)
Sweden
+46 31 7067800
+46 31 864226 (fax)
China (Beijing)
+86 10 5707 4999
+86 10 5707 4900 (fax)
China (Shanghai)
+86 21 5172 8299
+86 21 6247 9199 (fax)
China (Shenzhen)
+86 755 8359 8262
+86 755 8359 1654 (fax)
South Korea
+82 2 393 3411
+82 2 393 1285 (fax)
Japan
+81 3 6746 2582
+81 3 6746 2571 (fax)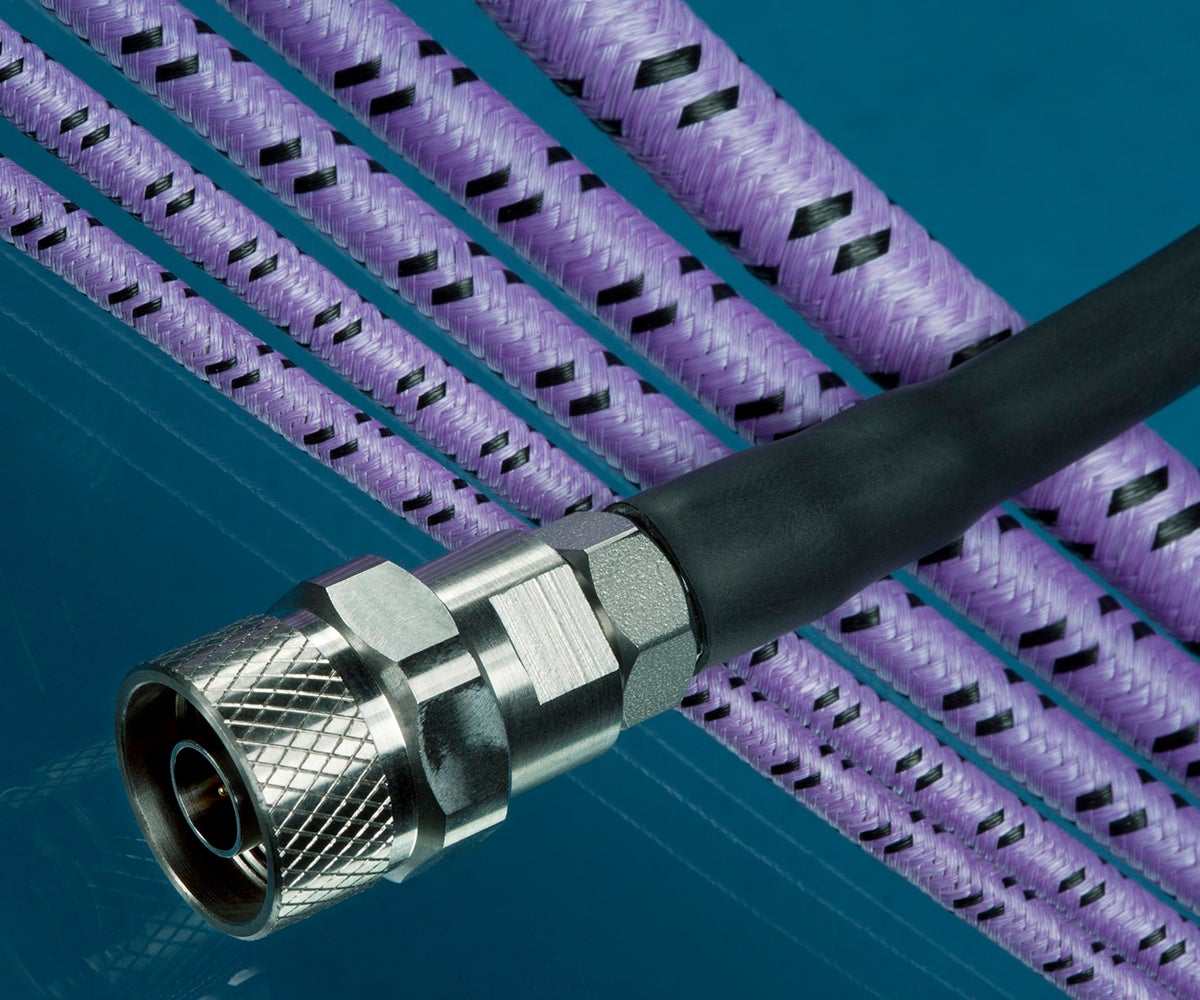 Test & Measurement Test & Measurement
Designed for test applications that depend on accurate, repeatable measurements, W. L. Gore & Associates offers GORE® PHASEFLEX® Microwave/RF Test Assemblies, which provide excellent mechanical durability and electrical performance. Our RF cable assemblies not only feature a rugged construction that prolongs service life, but they also offer high phase and amplitude stability for high-density and modular test applications at an affordable price. To optimize the performance of the assembly even further, they can also be paired with Gore's available connectors.
English (U.S.)
All Resources For GORE® PHASEFLEX® Microwave/RF Test Assemblies for Defense Aircraft
Overview
Unlike Alternative Test Cables for Defense Aircraft
Gore believes that microwave/RF test assemblies are among the top mechanical and electrical considerations aircraft operators, maintainers, engineers and manufacturers must make. That's because a study has found that over 75% of microwave/RF cable assemblies worldwide are frequently replaced due to damage during installation, damage during use, poor quality assemblies, connector termination and outdoor environmental conditions.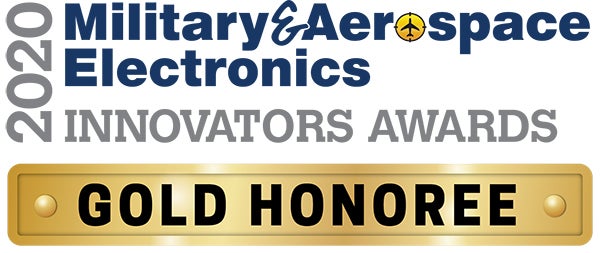 GORE® PHASEFLEX® Microwave/RF Test Assemblies has been recognized among the 2020 Military & Aerospace Electronics Innovators Awards. Learn more
Instead of replacing your microwave/RF assemblies multiple times per year, choose the right microwave/RF test assembly that will lower your cost, time and risk. Though many assemblies share similarities in appearance and specifications, GORE PHASEFLEX Microwave/RF Test Assemblies are the only internally ruggedized, flexible test assemblies that:
Guarantee consistently high performance and long service life in harsh aerospace testing environments
Have a construction that's durable enough to resist crushing, kinking and twisting, while also preventing potential damage from exceeding a cable's minimum bend radius
Maintain repeatable, accurate measurements and stable electrical performance up to 110 GHz
Withstand frequent connecting and disconnecting
Perform reliably after extensive flexing, with some constructions exceeding 100,000 flex cycles
Provide excellent phase and amplitude stability with flexure and temperature
Reduce aircraft downtime by increasing testing throughput and mission capable rates
Lower costs and reduce risk for R&D and System Integration Laboratory (SIL) by enhancing confidence in data integrity and reducing re-testing and replacing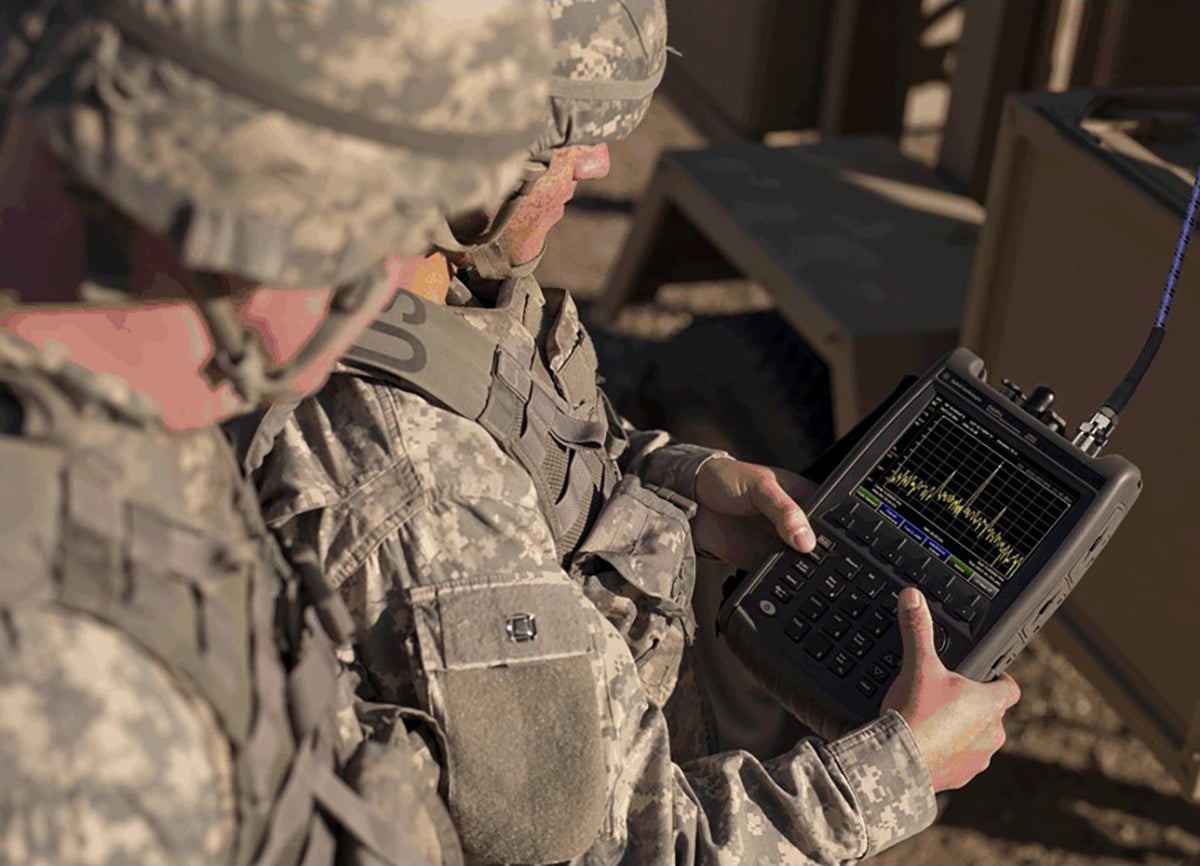 Applications
Reliable Performance across Various Defense Applications
With proven performance that is prequalified and tested before hitting the market, GORE PHASEFLEX Microwave/RF Test Assemblies provide trustworthy results in a host of defense applications, including: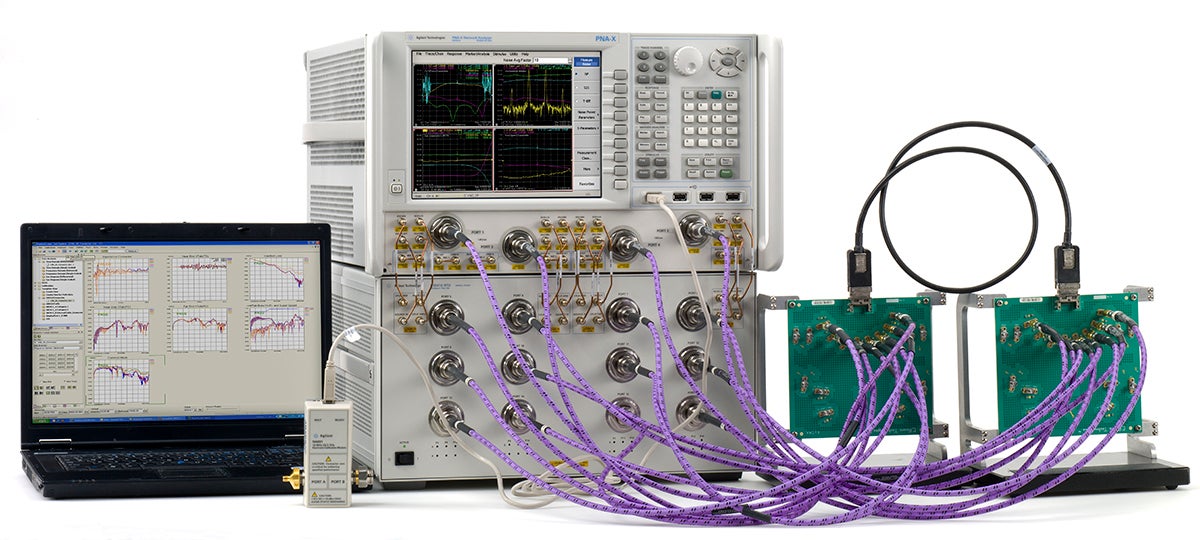 Courtesy, Keysight Technologies, Inc.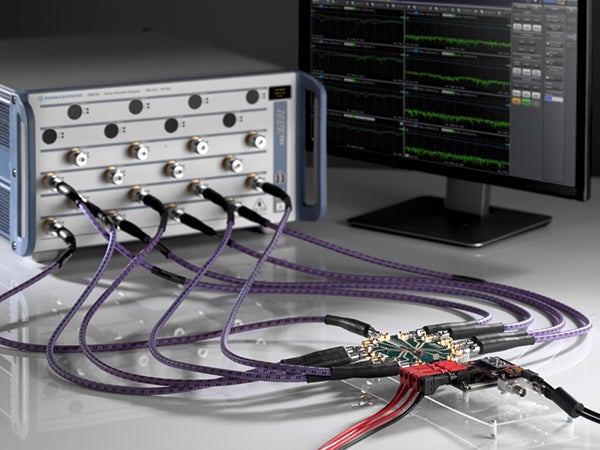 Application on R&S®ZNBT Vector Network Analyzer.
Courtesy, Rohde & Schwarz GmbH & Co.
Antenna ranges
Test rack systems
Bench-top testing
Portable analyzers
Nearfield scanners
Anechoic chambers
High-speed digital test
Scalar network analyzers
Automated test equipment
5G test and interconnection
Vector network analyzers (VNAs)
Electromagnetic compliance testing
High throughput RF production testing
Environmental and vacuum test chambers
Wireless telecommunication module testing
And more.
Online Tools
Construction of GORE PHASEFLEX Microwave/RF Test Assemblies
More Information
Learn More about GORE PHASEFLEX Microwave/RF Test Assemblies or Order Now
For more information or to discuss the specific needs for your defense application, contact a Gore representative today. We also invite you to review our products' data sheet and visit our online cable builder, where you can design a cable that's right for your applications and get a quote. Calculate insertion loss, VSWR and other parameters with our RF Calculator. Please contact one of our authorized distributors for in-stock availability.
Videos
Resources
Recent News
FOR INDUSTRIAL USE ONLY
Not for use in food, drug, cosmetic or medical device manufacturing, processing, or packaging operations.
Related Products
Cables & Cable Assemblies