GORE® High Flex Flat Cables for Semiconductor Production Equipment
Our high flex cables provide a high level of cleanliness and smooth motion to improve positioning accuracy, cable management and signal integrity for the most demanding semiconductor equipment applications. Often used to eliminate an energy chain or cable track, our lightweight motion control flex cables can help semiconductor fabricators improve throughput and yield, reducing maintenance and the total cost of ownership.
Contact Us
United States
+1 800 356 4622
Germany
+49 9144 6010
+49 9144 6816 (fax)
UK
+44 1382 56 1511
+44 1382 56 1007 (fax)
Italy
+39 045 6209 209
+39 045 6209 165 (fax)
France
+33 1 5695 6565
+33 1 5695 6401 (fax)
Spain
+34 93 480 6900
+34 93 373 7850 (fax)
Sweden
+46 31 7067800
+46 31 864226 (fax)
China (Beijing)
+86 10 5707 4999
+86 10 5707 4900 (fax)
China (Shanghai)
+86 21 5172 8299
+86 21 6247 9199 (fax)
China (Shenzhen)
+86 755 8359 8262
+86 755 8359 1654 (fax)
South Korea
+82 2 393 3411
+82 2 393 1285 (fax)
Japan
+81 3 6746 2582
+81 3 6746 2571 (fax)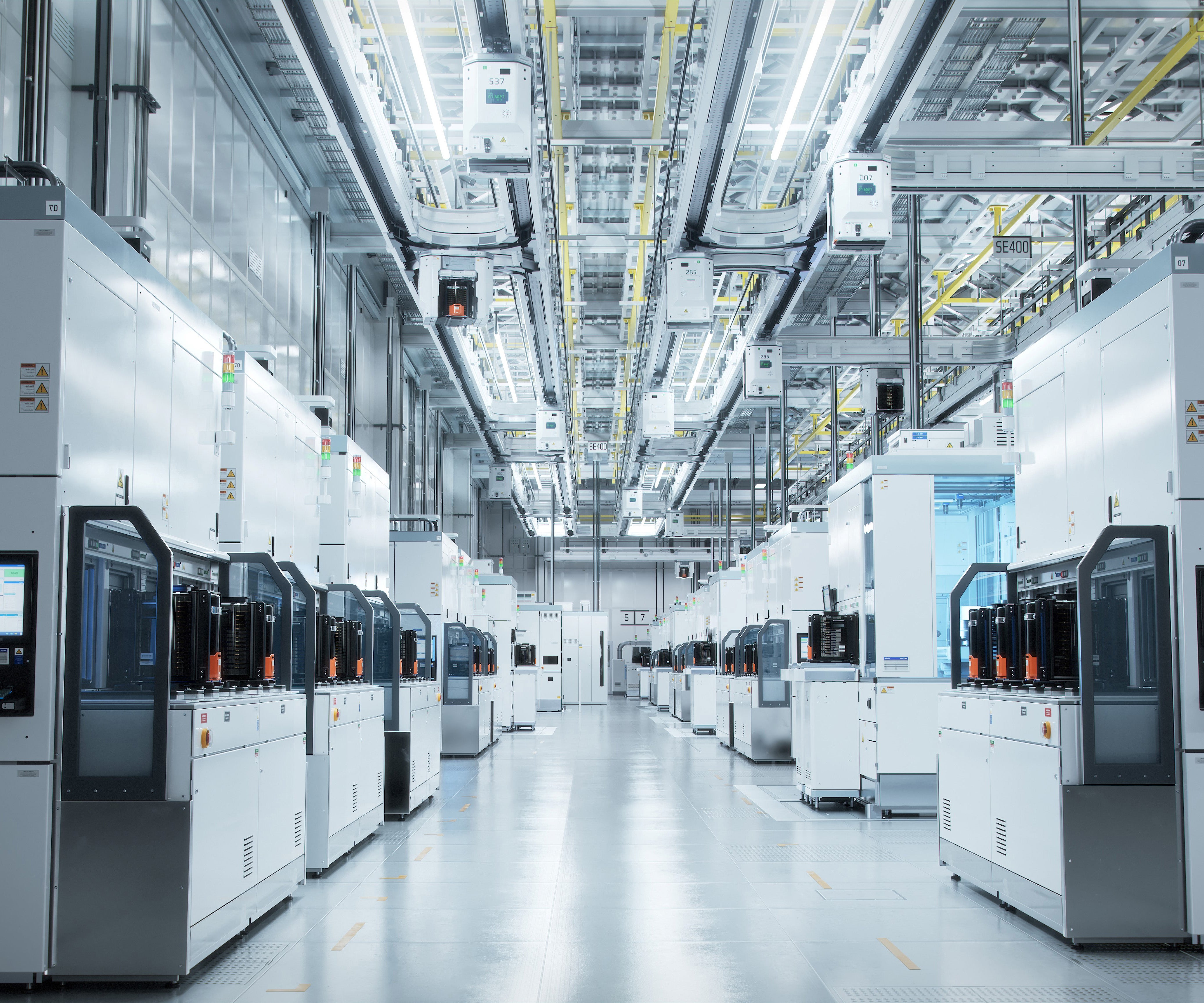 Increase throughput & yield and reduce total cost of ownership.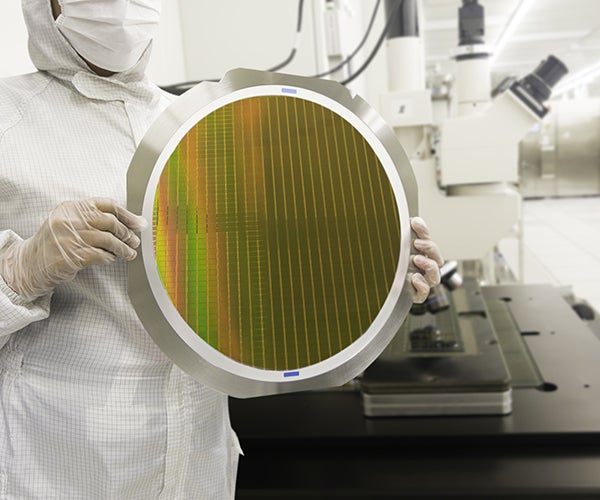 As chips become smaller and more powerful, higher levels of process cleanliness and data rates continue to increase in semiconductor and FPD equipment. W. L. Gore & Associates offers proven solutions with more durability, flexibility and reliability that solve these complex issues to increase throughput and yield, reduce maintenance and total costs, and be ready for the future.
English (U.S.)
All Resources For GORE® High Flex Flat Cables for Semiconductor Production Equipment
Product Overview
SIGNAL INTEGRITY IN COMPLEX ENVIRONMENTS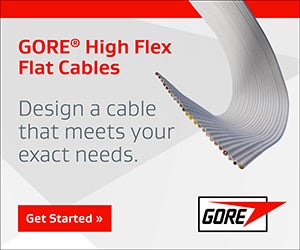 Cleanliness, durability and reliability are essential for flat cable solutions in semiconductor production equipment bound for complex cleanroom and vacuum environments. Cables are also expected to move faster with high flex life performance while delivering reliable signal transmission at higher speeds.
GORE High Flex Flat Cables offer improved signal integrity, more durability and can be reliably used in any energy chain or cable track. Our long-lasting flex cables enable higher yields and help reduce particle formation while optimizing flex life in high-precision, automated machinery applications.
LOWEST PARTICULATION & OUTGASSING LEVELS
As cables for automation equipment move, flex and rub against a flexible cable carrier, their construction materials often shed particles that can contaminate cleanroom environments and damage sensitive components. GORE High Flex Flat Cables have been certified to ISO 14644-1 Class 1 cleanroom applications by the Fraunhofer Institute in Germany according to the probability calculations defined in VDI Guideline 2083 and ISO 14644-1.
Our high flex flat cables offer the lowest outgassing properties that can ensure optimal results and protect sensitive processes, like advanced inspection and metrology performed in vacuum environments.
Get more details about the Cable Particulation Study for Cleanroom Environments from the Fraunhofer Institute.
IMPROVED CABLE MANAGEMENT
GORE High Flex Flat Cables can substantially improve cable management and reduce the total cost of ownership. They have a proven flex life of more than 20 million cycles and reliable signal integrity for data transmission. Also, the flat construction eliminates dividers and shelves in a traditional cable chain, reducing the cable system's total weight or allowing a smaller flexible cable chain to be used.
When it comes to the size of a flat cable vs. round cable, the lightweight, durable materials in our flat cables are 1/2 to 1/3 the thickness of most round cable materials and meet UL requirements for safety and flame resistance. With a proven flex life, our low-bend radius flex cables make installation much easier and have performance characteristics that give system designers peace of mind.
Applications
GORE High Flex Flat Cables solve many common issues with particulation, vibration, size, weight and costly maintenance in a variety of semiconductor applications, including:
cleanroom automation
advanced packaging equipment
front-end wafer inspection
wafer metrology equipment
semiconductor automated optical inspection (AOI)
semiconductor processing equipment
linear motion stages
pick & place equipment
wafer handling
flat panel display (FPD) manufacturing equipment
CMOS image sensor (CIS) packaging equipment
lens manufacturing equipment
Have new automation equipment that needs a reliable flex cable for motion control? Let's talk about how we can meet your system needs and requirements.
Features & Benefits
For continuously demanding operation, GORE High Flex Flat Cables are designed with unique features that make them more durable, including:
flat cable construction eliminates the need for cable chain
low-friction, non-particulating materials
non-outgassing materials available
temperature-resistant and chemically inert materials
Our reliable high flex life cables provide manufacturers with many benefits that ensure high performance in semiconductor automation equipment, like:
increased throughput and yield
less maintenance, downtime and total cost of ownership
fully custom flex cable solutions
reliable signal integrity
certified for ISO Class 1 cleanroom and vacuum environments
Are you wondering if your automation equipment can benefit from our high flex flat cable? Contact us today so we can talk more about how our product can help.
Technical Specs
These values demonstrate the electrical, mechanical and environmental performance of GORE High Flex Flat Cables for semiconductor production equipment in cleanroom and vacuum environments.
Elec. / Mech. / Environ. Property
Value
Maximum Accelerationa g (m/sec2)
4.0 (40)
Speed m/sec
4.0
Jacket Material
Expanded PTFE Composite
Jacket Color
White
Core Types
Signal, Power, Fiber Optic, Pneumatics
Maximum Self-Supporting Stroke Length mm (in)
500 (20)
Overall Width mm (in)
300 (12)
Minimum Bend Radius mm (in)
50 (2)
Flex Life (Cycles) (BR. 50 mm up to 4G Acceleration)
> 20 million
Temperature Range °C
-40 to +200
Cleanliness Class (ISO14664-1)
1
Particulationb % (ISO14664-1 / VDI Guideline 2083)
< 0.1
Outgassing mBar liter/sec cm2 (AMUc)
H20
CxHyv
CxHynv

< 6 x 10-10
< 1 x 10-11 (< 100)
< 1 x 10-12 (> 100)
a. For applications requiring higher acceleration and speed, contact a Gore representative.
b. Details about the Cable Particulation Study for Cleanroom Environments from the Fraunhofer Institute are available at gore.com/particulation.
c. AMU = Atomic Mass Units.
How to Customize or Buy
As an industry leader for long-lasting flex cable solutions, we offer electrical and pneumatic lines in flat cable assemblies that can be custom-fit to meet your exact high flex cable specifications for cleanroom and vacuum environments.
Use our easy online design tool to choose from the most common industry components and build your high-flex robotic cable. Once you submit the form, a Gore representative will contact you.
If you need help with a flex cable design to meet your specific equipment needs or to order the standard version of our robotic cables, including options for higher acceleration and speed, contact us today.
Resources
Recent News
FOR INDUSTRIAL USE ONLY
Not for use in food, drug, cosmetic or medical device manufacturing, processing, or packaging operations.